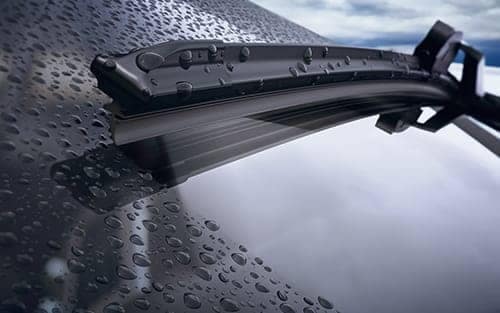 There's much to be excited about when the seasons change, especially when we transition into fall. The leaves change, we adorn our coziest sweaters and plan a pumpkin patch visit. Another item to add to your fall checklist is your Hyundai.
Is your Hyundai model ready for the lower temperatures that come with this seasonal change? Here are five suggestions for what to check on your Hyundai to make sure the first presence of snow and ice in McMinnville doesn't catch you off guard:
Windshield Wipers: Your wipers are easy to overlook. You use them when it's raining, and that's about it, but it's still important to replace them when they start leaving water streaks behind. You may also consider a more durable brand to combat winter precipitation.
A Fall Cleaning: After months of outdoor fun, your Hyundai may have accumulated some summer debris, like dead bugs and tree sap, that a good washing or waxing will take care of to keep your vehicle looking like new as you transition into fall in Albany.
Hyundai Tires: Making sure your tires are ready for the colder seasons is crucial because slick roads are no joking matter. Checking your tire pressure and the tread is a wise move to make sure you don't need a new set. You should also consider winter tires since they offer better traction on snow and ice.
Vehicle Visibility: There are plenty of cloudy and foggy days during the fall and winter months, which makes having clean and bright headlights a must. If your headlights appear cloudy, bring in your vehicle to our service center, and we'll restore them for you.
Battery Life: Having a car that won't start is always a hassle, so save yourself some stress and have your battery inspected before winter hits. We perform battery inspections and replacements right here in Salem.

Make the change of seasons simple with a Hyundai model that's as prepared as you are. We can also help you from the comfort of your home with car maintenance tips, like how often you need to change your brake fluid. Go ahead and make your appointment online today and our service center technicians, helping customers from Keizer and Woodburn, will do their due diligence to make sure nothing derails your holiday season.