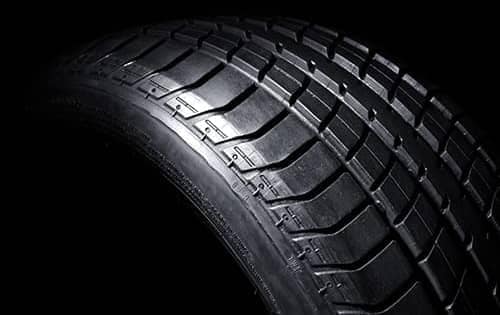 The tires on your Hyundai model are some of the most important parts of your vehicle as they are the most essential in ensuring that the vehicle stays on the road and maintains proper traction. Whether your Hyundai model is new or used, the tires should be rotated out and replaced with new ones to ensure they retain maximum traction and avoid hydroplaning. However, you might ask yourself if it is about time for a tire rotation and we have answers for you here at Withnell Hyundai, so let us show you the top five signs that your Hyundai model might have need of a tire rotation, so you can decide if a service appointment is right for you. Our tire and service center are located on-site here at our Salem, OR Hyundai dealership, less than a half-hour outside of Albany.
Warning Light: If one or more of your tires are running low on air pressure, your dashboard will flash a warning light which resembles a wheel with an exclamation point in it. This might mean that your tires require replacing or are simply low on air, but when you go to fill them up, be sure to check the tires themselves for any signs of damage or deflating.
Tread Test: Testing the tread of your tires is a fairly simple process and does not even require you to leave your Woodburn home. Simply take a common US penny and insert it into one of the long grooves running down the front of your tires. If the penny goes deep enough to where President Lincoln's head is obscured by the tire, then it is a sign of good trend. If his head is partially or entirely visible, it is a sign of more moderate to very poor tread and a service appointment is required.
Cracked Tires: When the rubber on your tires deteriorates over time, either through frequent driving or long-term weather conditions, you will see some crashing and fading in the tires. This is a sign that they should be replaced immediately.
Tire Vibration: If you hear or feel excess vibration coming from your wheels or tires when the vehicle is idling or driving, it could be a sign that your tires are damaged, deformed, or deflated.
Wear on One Side: The tread on your tires are the most resilient part of the tire, so if one or more are deflated or are losing tread, you will start to see physical signs of damage on the sides of the wheels themselves. If other parts of the wheels are worn down, you should consider having them inspected or replaced.

Our Tire Center is Here to Help!
Fortunately, when you are in need of new tires, or a rotation, our tire center here at Withnell Hyundai is here to help. Our service center mechanics are fully-certified Hyundai technicians who utilize resilient tires from some of the top manufacturers, such as Michelin, Dunlop, Goodyear, Brookstone, or Kumho Tires. All you have to do is order the tires you need from our tire center, right from your home in McMinnville, according to the make/model of your vehicle or its required tire size. Once we have the tires you need in-stock, we will let you know so you can come down and have them mounted within a few minutes while you wait. It is fast, easy, and convenient.